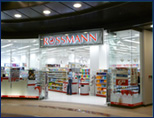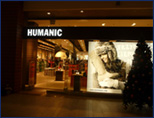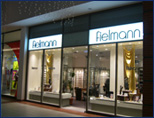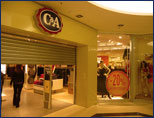 "DIB" Company-Construction and Investment Advisors Michał Zabost has been existing since 2006. Cooperation with the net investors and comprehensive project implementation from the stage of designing till final execution as well as putting the completed building "turnkey" including entire project management are the main outlines of the company activities. Since that time we were contractors such net stores like: Rossman and Humanic and such networks like C&A, Fielman, Peek and Clopperburg where we acted as coordinator and Project Manager.
Our Company has got a team of professional projecting staff (architects, construction and electrical engineers as well as sanitary and ventilation ones) and contractors of all trades who are associated in Construction Syndicate (general construction, electrical, ventilation and air condition jobs as well as shop windows and the other ones). All our employees and cooperating companies have a great experience in execution of net entities in particular commercial galleries and thank to the established Syndicate we are able to offer you complete service and execution of th investments on a very favourable conditions. We guarantee professional and reliable service and the entire, fully involved staff at every stage of the project execution.
What can we do for you?
We offer you to handle the investment projects in your company at any stage of execution on the basis of outsourcing.
Our offer includes any stage of erecting new entity such as: ...
read more
»